SMS Switch
The 'SMS Switch' is a small switchbox for remotely switching on/off of 220V devices with SMS messages. The SMS switch is very user-friendly and can be directly installed between device-to-be-switched and the mains socket. The SMS Switch supports devices up to 1000 Watts.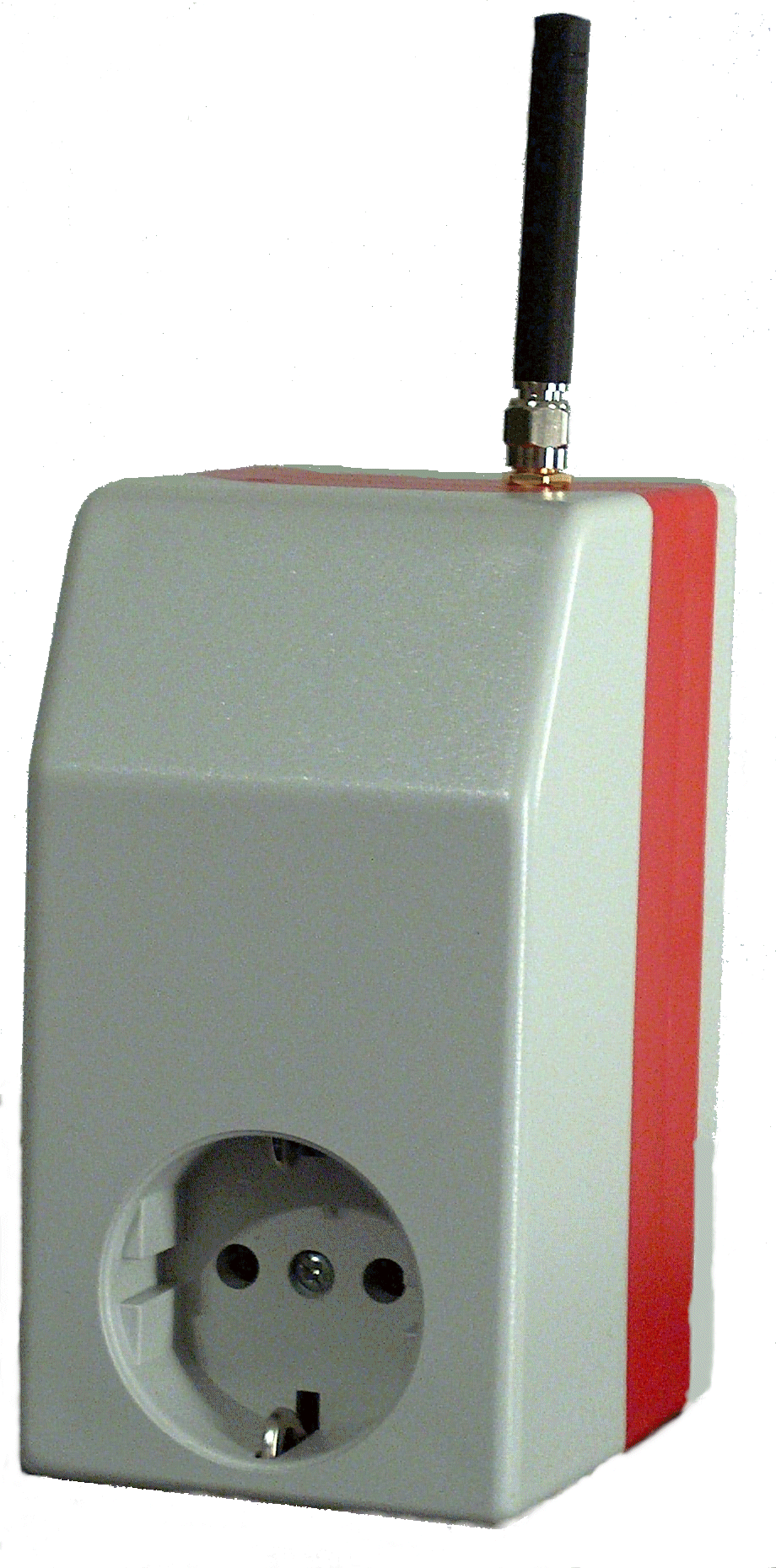 (SMS Switch close up - almost real size)
Apart from switching a 220V device directly, the SMS Switch can also control up to three 433 MHz slave switch boxes. (e.g. standard 220V switchboxes of type 'Ranex Rx2585', effective wireless range is up to 30 meter)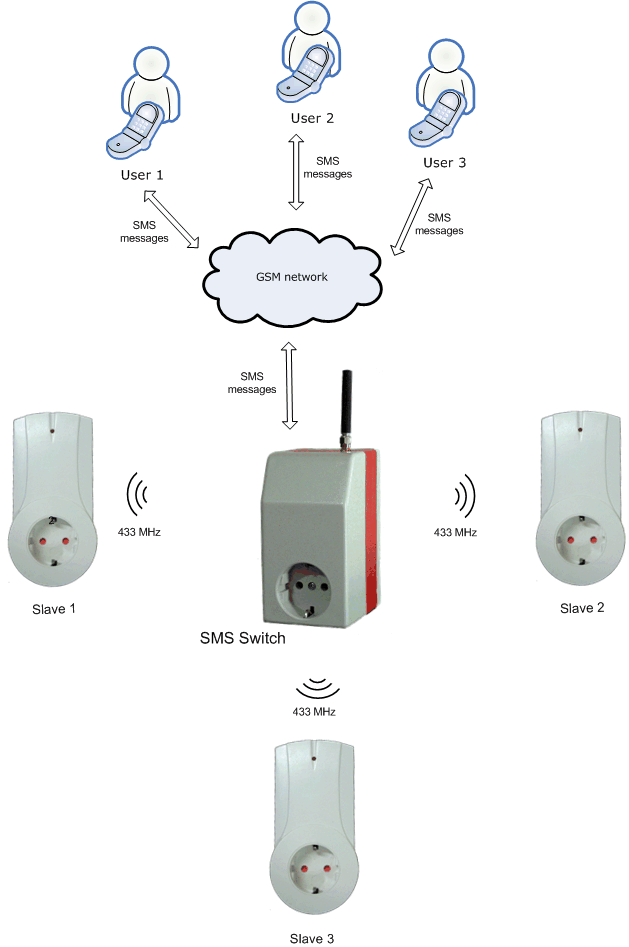 Both communications between user and SMS Switch, and communications between SMS Switch and 433 MHz switchboxes, are based on wireless communications technology. (RF technology). The SMS Switch includes GSM modem for transmission and reception of SMS messages. It also includes a 433 MHz transmitter for control of the local 433 MHz switchboxes.
Configuration of the various SMS Switch parameters is done using SMS messages only. To avoid use by unauthorized persons, the SMS Switch implements a whitelist based user authentication scheme. The MSISDN of a user is used for identification. User management is done using SMS messages too. To allow for a more intuitive/user-friendly SMS command interface, the SMS Switch supports a feature called 'switch aliasing'. This means you can bind your own (device) names to the 220V switches of the SMS Switch. A confirmation option is available that confirms execution of every SMS command back to its sender.
Necoso developed the complete SMS Switch product for TWS Technologies, including writing the product specifications, prototyping, hardware, software and mechanics design & implementation. Also the production of first batch of SMS Switches was managed by Necoso. (supervising assembly process, writing assembly instructions & test procedures)
For more info about the SMS Switch product, please contact Hilko vd Paard. He can be reached at the TWS Technologies office in Deventer: +31-(0)570-649400.